An International Team
WE REALLY KNOW HANDWRITING
Graphologists, Questioned Document Experts,
Biometricians, Researchers, Anthropologists, & Artists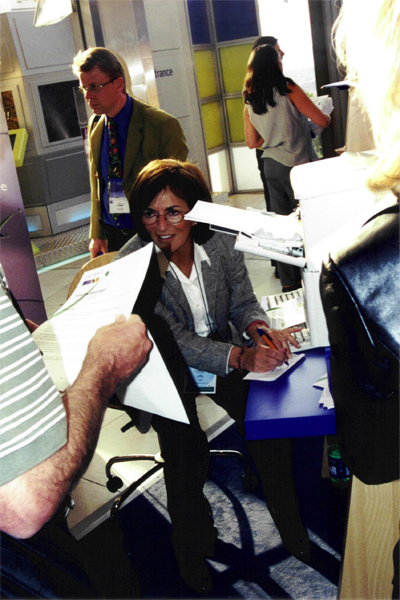 Sheila Kurtz (above) is a master graphologist, president of GCG. She answers "emergency" graphology questions at a medical meeting.

~~~
Ms. Kurtz is founder and president of Graphology Consulting Group, Inc. of New York City and London. She has been honored as Entrepreneur of the Year by the Financial Women's Association of New York. She is a consultant as a graphologist and graphotherapist to an international clientele including major industrial and financial companies, governments and individuals.
She is author of a graphology textbook entitled Graphotypes: Change Your Handwriting, Change Your Life (Crown/Dell) as well as Handwriting Analysis For Lovers (Dell and Cosmopolitan, UK), Rewrite Your Life (St. Martin's Press) and The Clinical Handbook, Handwriting Analysis For Doctors (New Printing Office). She is a lecturer and teacher in the business, therapeutic, criminal investigation and academic fields. She has given talks to The Young Presidents Organization (YPO) groups in the U.S., and has spoken to YPO International in India, Pakistan, Guatemala, and El Salvador. She recently conducted a retreat for the New York Jets. Her company is hired for large-scale and executive pre-employment screening, sales profiles, team building, integrity checks, compatibility testing, executive team building and individual guidance. Ms. Kurtz and her work are featured in The Wall Street Journal, U.S.A. Today, Time Magazine, Forbes, Paris Match, the New York Times, the Washington Post, Leaders Magazine, and the London Financial Times.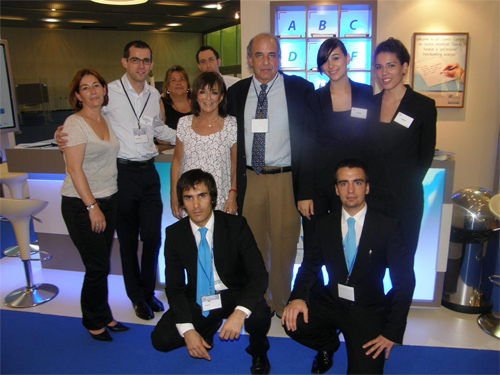 Barnard Collier (standing center) with the GCG and Sanofi team in Paris. He is director of development and research. His professional career is as a journalist and book editor. His scientific interest in the study of handwriting harks back to his university days as a student and teacher of cultural anthropology. His travels as a correspondent and bureau chief for the New York Times has taken him to Europe and Central and South America. He served in Buenos Aires, Rio de Janeiro, Prague and London. His work has also appeared in the New York Times Sunday Magazine, Esquire, Time Magazine, People, Harper's, Science Digest and the (late, lamented) Texas Farm and Ranch Journal.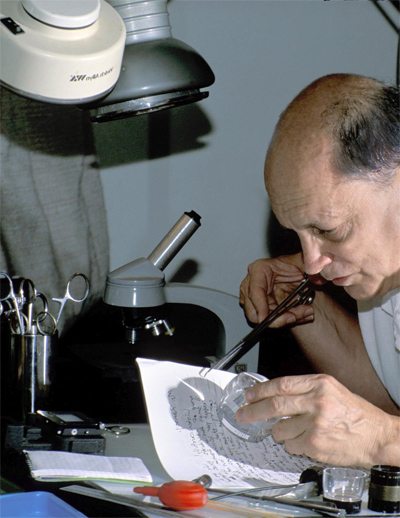 David Liebman is a Certified Document Examiner, past-president of the National Association of Document Examiners, and a researcher in advanced document examination techniques including handwriting disturbances and forensic photography. He has a personal library of more than 500 books on handwriting. He is a qualified expert in both state and U. S. District courts.
Gabrielle Aronas and Michael Hernandez, graphologists who met at GCG and fell in love among the sweeping t bars, the full lower loops and the elegant sense of humor banners, and then married.
Cara Caddoo, who has analyzed the handwriting of thousands of physicians worldwide when she's not busy shooting films and teaching college classes.
Ougie Pak is an international film maker who moonlights around the world, with his wife, Cara Caddoo, as a working graphotechnician.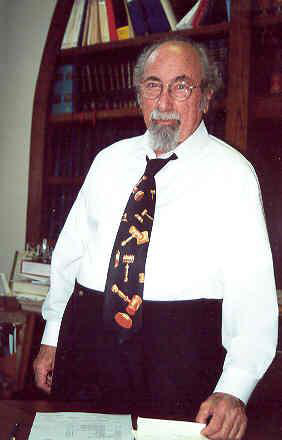 Edwin Marger, Esq., just our country lawyer in Jasper, Georgia, who has earned the admiration and respect of clients, adversaries, judges, juries, and restaurateurs all over the world.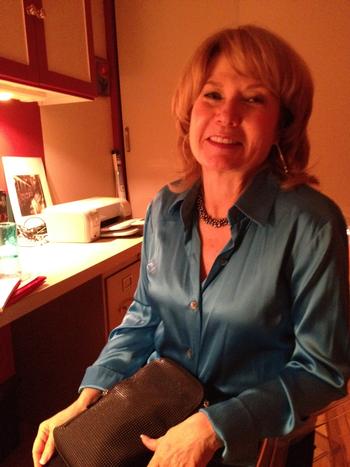 Eileen Scanlan is GCG's near resident scholar in the psychology of handwriting.